Who is a CNA?
CNA stands for Certified Nursing Assistant. A Certified Nursing Assistant is vital to the healthcare industry. These individuals are trained and supervised by Registered Nurses and their roles include providing care for patients at healthcare facilities as well as assisting patients with day-to-day activities such as bathing, personal hygiene, getting dressed and other basic day-to-day activities.
CNA is an entry-level position that provides you with the basic nursing skills required and can prepare you for future careers in the medical field. It is a foundation training course that many students, upon graduating high school, may choose to complete before they make a final decision in their nursing career including a career as an RN or LPN.
Professionals in the nursing field are usually required to hold a college degree but not Certified Nursing Assistants. CNAs, however, require training at a state-approved training center and to pass the state certification exam resulting in a non-degree certificate or diploma.
CNAs are required to be strong both physically and mentally because their job roles involve lifting or moving patients or heavy equipment as well as perhaps losing a patient or undergoing a lot of pressure which can traumatize or affect them mentally.
CNAs, once qualified, can acquire a job at various healthcare facilities including nursing homes, home health agencies, clinics and hospitals. For residents or patients, CNAs are like family and their patients look forward to spending each day with them. CNAs help them with everything during the day including bathing, meals, personal care as well as monitoring and recording any changes in the patient's condition. CNAs also play with them, entertain them or read to them in order to bring a smile to their faces and lift their mood.
CNAs work with a wide range of patients depending on where they are employed. At a nursing home, residents are elderly and need assistance with daily basic tasks. At a school healthcare facility, students may be of different ages including teenagers and at a hospital, there are all kinds of patients; young, teenagers, middle aged and elderly. Therefore, CNAs are trained on a wide range of skills in order to prepare them for every kind of task!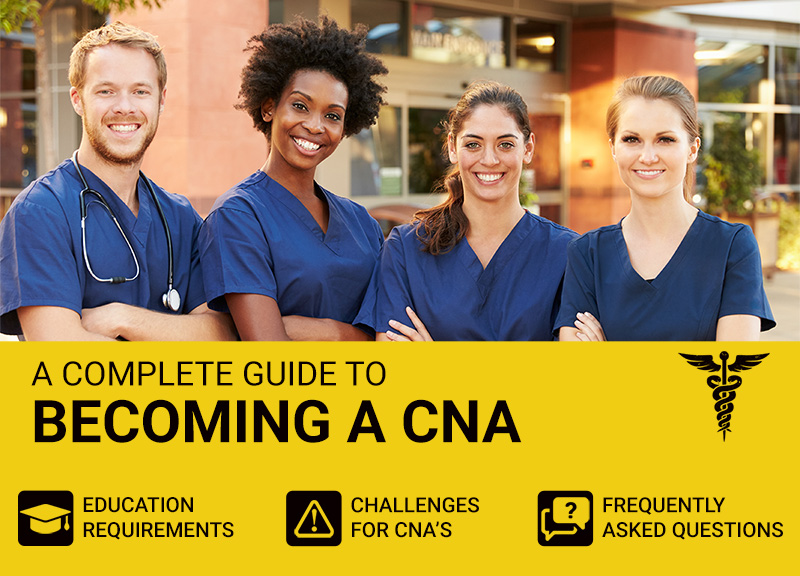 Education Requirements
There are some simple requirements in order to become a Certified Nursing Assistant. These are;
Show proof of a high school diploma or GED
Complete a nursing assistant training program approved by your state either at a community college, at a hospital, the American Red Cross or even online
Complete the clinical (practical) training portion
Pass the certification exam and get listed in your state's CNA registry.
Licensing and Certification
Licensure and certification can be awarded once you complete the state competency exam. The competency exam covers basic topics that have been taught in the training program including important medical terminology and others. The competency exam comprises of a 90-minute multiple choice section and 30-minute practical session. Questions are from various topics including infection control, patient safety and data collection. The practical session means that students will be required to put what they've learnt into practice and instructors will ask you to demonstrate the skills you've learned. These skills can include repositioning or transferring a patient and checking their temperature, pulse or blood pressure. Both the multiple choice section and the practical session will be completed on the same day and successful completion of your exam qualifies you to work as a Certified Nursing Assistant as well as lists you on the state registry.
CNA Training Programs
There are many CNA training centers that are approved and can provide CNA training programs. These centers include; community colleges, hospitals, nursing homes, and the American Red Cross. Taking the course at a nursing home or hospital also guarantees employment as a CNA upon completion of your training. You may even receive payment for your training as a CNA.
CNA Training by City (Choose your City):
The American Red Cross
The American Red Cross is a well-established and respected organization. It offers high quality education and training in various fields including nursing, first aid, CPR and instructor training. The American Red Cross is a great option for you especially if you're just starting your career.
The Red Cross Certified Nursing Assistant training program is affordable and includes all the nursing supplies that you will require. Your instructors are well-trained professionals and top-notch in their field! The course content focuses on critical thinking, problem-solving, decision-making, and team working as well as communication and interpersonal skills.
The training course can be completed in about 4 to 8 weeks and then students can take and complete the examination.
Online CNA training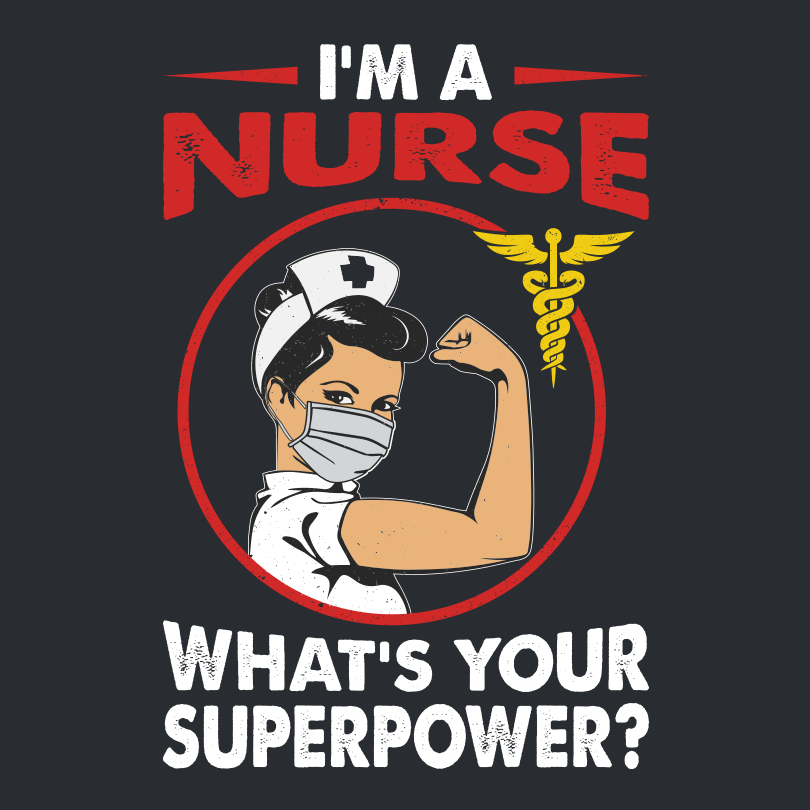 Online training aims to facilitate training for all kinds of students. It allows them to complete the program at their own pace and time at home. Studying online is especially favorable for individuals working or occupied with other responsibilities such as parenting. With online training programs, you can study literally anywhere as long as the internet connection is strong!
Individuals taking up online training must note that only the theory (academic) portion can be completed online while for the practical (in-person) training, most states will require individuals to attend the session at a local hospital or clinic.
Students are trained via videos and online practice tests given out by instructors. The videos demonstrate the essential skills necessary for CNA work. The instructors are professionals and experienced in the nursing field. The program covers mainly basic knowledge and skills including physiology and anatomy subjects.
Once you've watched the video, your instructor will send you a summary exam which is an exam that will test you on what you have just learned from the video. The exam aims to ensure effective learning for each student and identifies areas where additional training is required.
Students who have studied and completed their course online have said that it is a faster way to get licensed and employed. The online CNA training model has increased staff for some centers because this platform speaks to the type of people they are looking for to serve in the industry. There has been a higher retention rate of students as well resulting in successful training for CNAs.
Career Expectations
To become a Certified Nursing Assistant, the career expects you to be caring, cooperative, and patient among several other characteristics. A caring personality will provide comfort and strength for your patients who you will spend the most time with A Nursing Assistant is ideally cut out to care for their patients and provide the best service for as long as you will be working with them.
A CNA is expected to cooperate and listen to the instructions of the nurses and doctors. Your goal is to provide care and comfort for your patients so if you cooperate and complete your duties then you will be able to achieve your goal.
Patience is of utmost importance as a Certified Nursing Assistant because you are the person that a patient communicates most with and this may be very difficult because the patients are suffering and have no one to talk with except for you. Therefore, you must be prepared to take it all in patiently and then help your patients out.
Benefits of working as a CNA
Great work experience.Choosing to become a Certified Nursing Assistant is a great starting point for your career in healthcare. It provides you with a good foundation and useful hands-on training that will help you become a more versatile healthcare professional.
The training program is short. The CNA training program takes just about 2 to 4 weeks to complete. Some training programs may take up to 6 months to complete but that is still a short time compared to other programs in the healthcare industry. The federal requirement for most nursing homes and hospitals is to complete 75 total hours of training (theory and clinical) and the program is even more affordable than other training programs.
Job stability and security. Nursing Assistants are in great demand and CNA is one of the few professions that will continue to be in demand into the future. It is growing faster than any other job in the United States of America and by 2024, an average of 300,000 new CNAs will be needed to meet the growing demand. Taking an example from the recent pandemic (Covid-19) where hospitals, clinics and other healthcare facilities were packed with patients but they were short of staff. Several states considered temporary nurse aide courses to be able to tackle the challenges faced at healthcare facilities.
Professional and personal pride. As a CNA, you have the opportunity to help others and make a great difference in thousands of lives! Patients are very grateful for you and that brings respect that makes this profession even more rewarding. When patients speak of you in front of their families, you feel a sense of pride and understand why this job is so rewarding. You are not just changing others' lives but your own as well! You are a real hero!
Choice of work setting. CNAs can choose what environment they want to work in depending on their strengths and preferences. They can work in nursing homes, hospitals, home health aide or any other long-term care facility.
Flexibility. A CNA's work schedule is flexible which is a great advantage if they want to continue their education or have a family to take care of. There are three shifts available for CNAs to consider and this can help you balance between work and home responsibilities.
Challenges for CNAs
Physically demanding work. As a Certified Nursing Assistant, you will be on your feet throughout your shift, between patients' rooms, getting medicines or equipment, getting the doctor or nurse etc. You are always on the move and may even have to sacrifice meals until after your shift so that you can tend to your patients. However, this can be dealt with – you can coordinate with other nursing assistants in the same shift as yours and come to an agreement. Remember, in order to provide care for others, you must care for yourself first and this includes eating well and on time as well as taking short breaks once in a while!
Unpleasant tasks and difficult patients. Your job requires you to assist patients with daily basic activities including taking them to the toilet and giving them a bath. These tasks are not very pleasant but cooperation from your patients can make it easier. You will also come across difficult and stubborn patients but you need to work extra hard and may also have to be a bit stern with them; that way they will begin to trust you as well as cooperate with you.
Problems with other staff members. Initially, there may be some staff members who feel like they are in a higher position perhaps because they are more experienced. There may also be some members who get jealous when you receive praise. You must try to communicate with these staff members and look at it as a learning experience. After all, your goal is to help others and make a difference in the healthcare field as well as the world!
Continuing education for CNAs
Continuing education programs help CNAs with recertification and provide training on additional skills to equip CNAs to be able to perform more tasks and take up more responsibilities.
Continuing education is vital to staying updated on the latest changes in hospital and nursing home practices. Changes in medication, advanced technology and new theories are all covered in continuing education courses which also help doctors and nurses in decision-making.
In some states, continuing education is mandatory in continuing work as a Certified Nursing Assistant. CNAs will be required to take some classes in order to be recertified and some CNAs may choose to continue their education using an associate's degree or a certificate.
Continuing education courses are provided online, in community colleges as well as the American Red Cross.
CNA: Most Frequently Asked Questions
My certification has expired. Do I need to sit for the CNA exam again?
The rules and regulations will vary depending on the state. You will need to check with your state's government for renewal requirements.
Can I work as a CNA without being certified?
Yes, some employers may employ you while you are still in a CNA training program and you have completed at least 16 hours of the training program as well as if you intend to sit for and complete the certification exam.
How old do I have to be to be able to apply for CNA training?
All applicants must be at least 18 years or older to apply for CNA training.
Can I work as a CNA if I have no experience?
Yes, some institutions may allow you to work with a Registered Nurse. You can also ask at a nursing home or home health agency if they'd allow you and check newspapers or online for job advertisements.
I am already a Certified Nursing Assistant; do I need to maintain my registration?
No, your certification replaces the registration.
Can I become a CNA without a GED?
No, a GED or a high school diploma is essential, it improves your chances of getting a job and is also a necessary requirement that employers prefer.
How long is a CNA certificate good for? Your CNA certificate is good for 2 years after its issue date and in order to renew it, you may be required to work for a certain period of time as well as complete a continuing education program. However, this depends on the requirements of the state you are in.